Camino Real de Chasna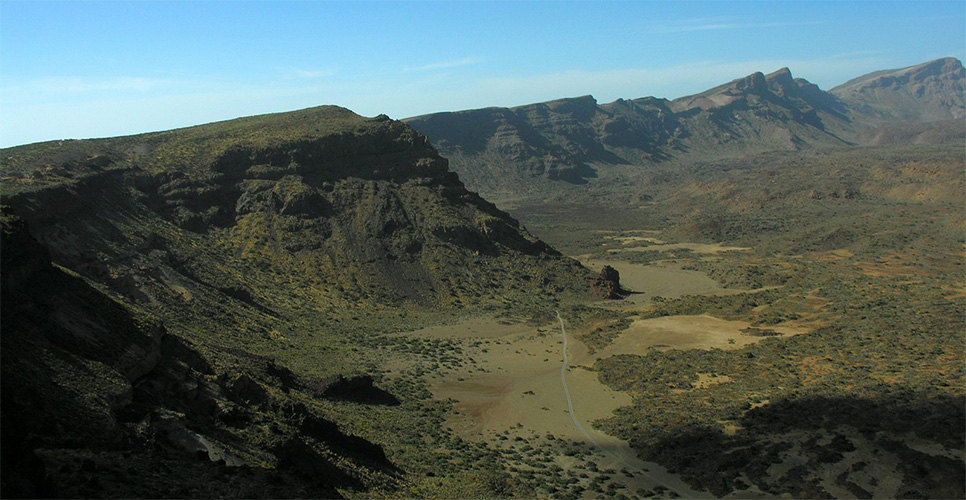 CAMINO REAL DE CHASNA
Tenerife, Canary Islands, Spain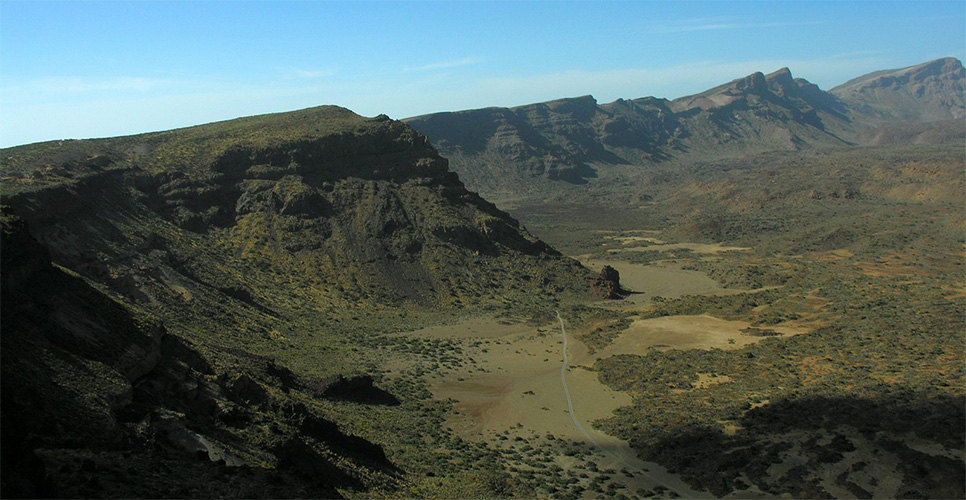 El Camino en la Cañada de Diego Hernández | Carlos Velázquez García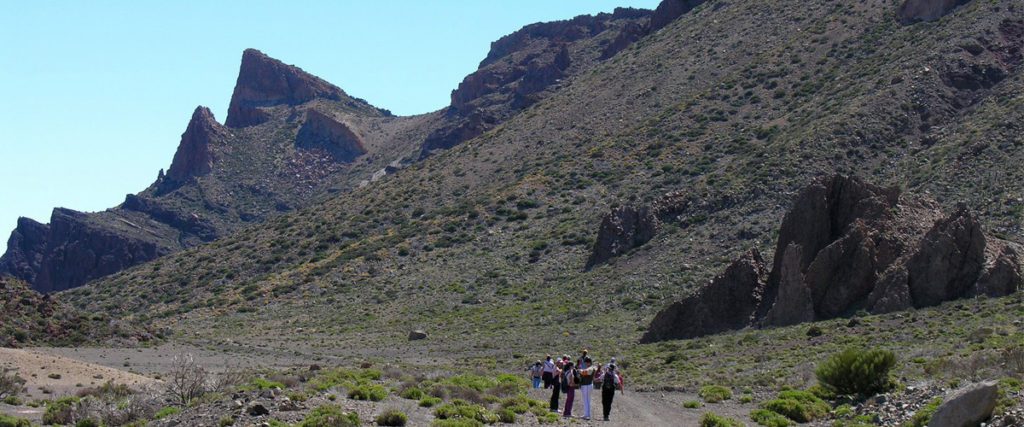 El camino en la Hoya del Montón de Trigo al pie de Pasajirón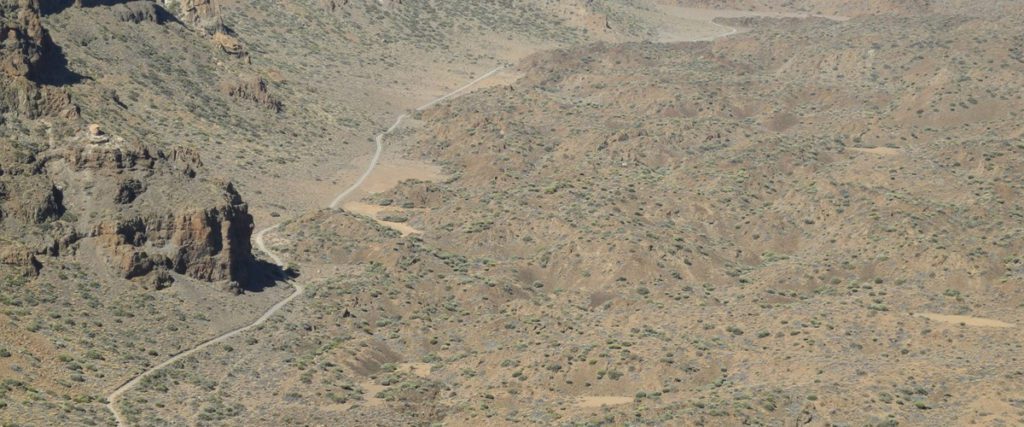 Sector del Camino de Chasna entre Cañada de Las Pilas y Cañada de La Grieta
Vista desde Guajara del camino en la Hoya del Montón de Trigo | Carlos Velázquez García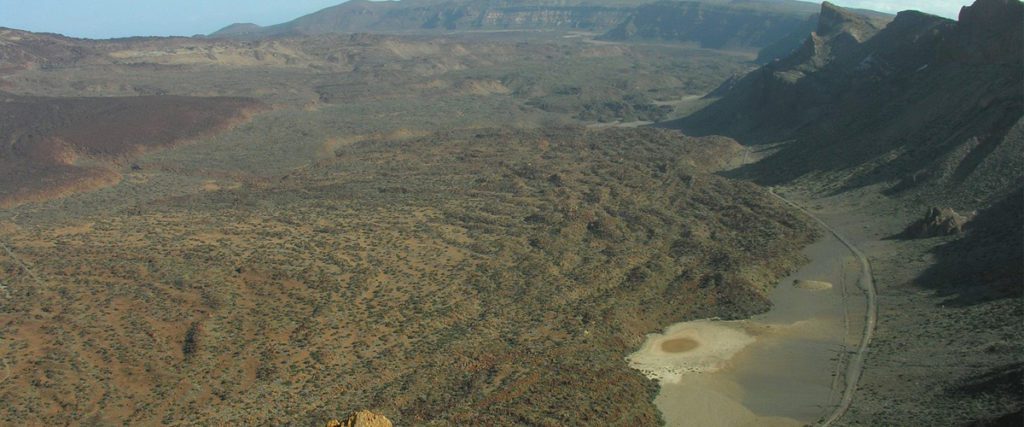 Vista desde Guajara del Camino Viejo y la pista actual en La Hoya del Montón de Trigo | Carlos Velázquez García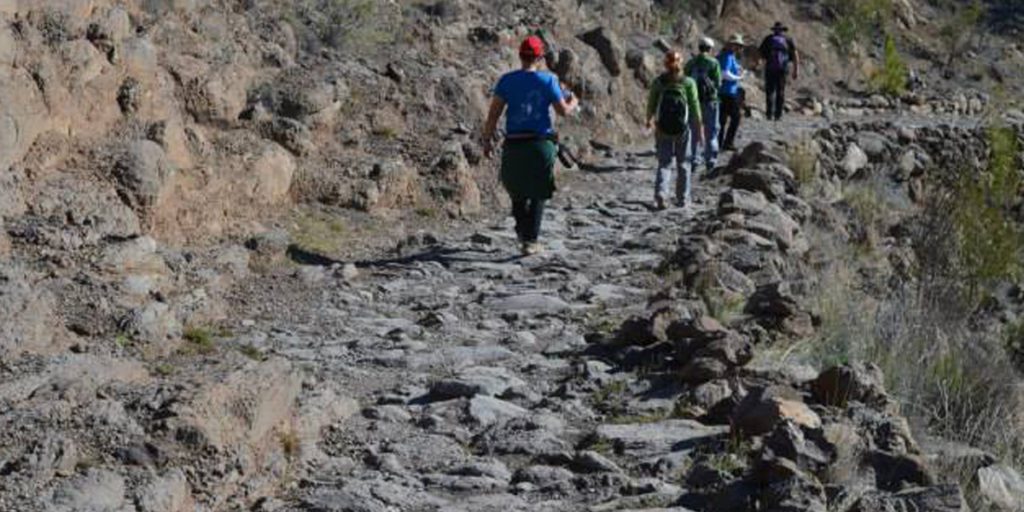 Chasna | José Juan Cano Delgado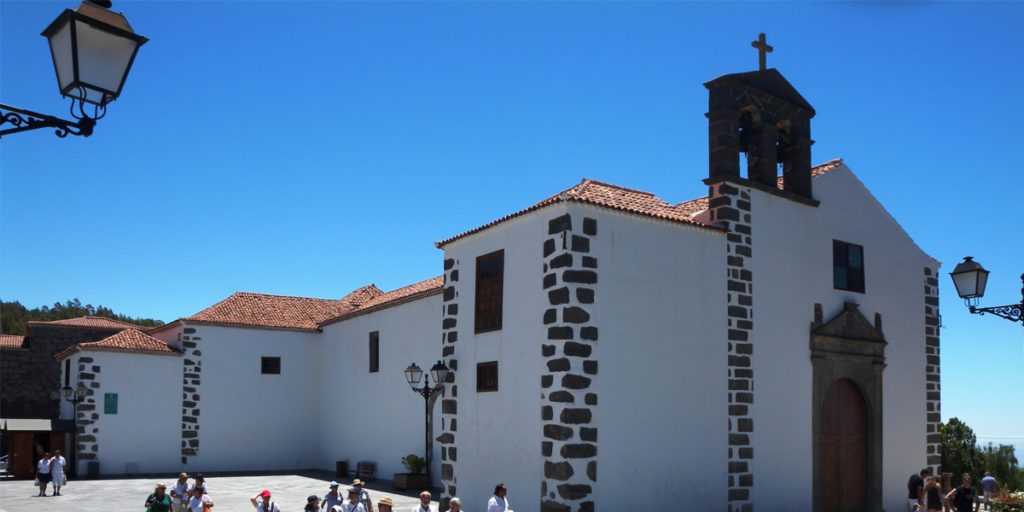 Vilaflor de Chasna | José Juan Cano Delgado
Along with other continental sections, the Camino Real de Chasna opts, together with other continental sections, to enter in the European Council as a Cultural Itinerary because, besides being the main secular transhumance trail between the two slopes of Tenerife, it was also one of the most frequented routes by a multitude of European scientists such as: Humboldt, Verneu, Von Buch, Smith, and many others. Currently, it is also part of the main section that is part of the GR-131 (Spanish section of the European E-7) and the Anaga-Chasna "Camino Natural".
In aboriginal times, transhumance from band to band (slopes) was common, for example through the popularly known as "Camino Chasna" that runs from La Orotava in the North of the Island, where it has later given its name to a population center, Chasna, to the current municipality of Vilaflor de Chasna (hence the place name) in the South, and a branch to Granadilla de Abona, dating back to the 16th century and crossing the Cañadas del Teide.
It is interesting to note that it was the usual route for travelers and tourists who came to explore and get to know El Teide from the north, and that is why the chronicles and travel stories provide a good number of descriptions of this first stage of the road that ended in El Portillo de Las Cañadas, allowing to analyze the evolution of the landscape, the variations in the route of the road and the traditional resting places where passers-by stopped to water their beasts, load their water supplies and spend the night.
The "Camino de Chasna" could be covered in about ten or eleven hours on the back of a mule, although it was common to do it in two days, resting somewhere in between. The route of the path was clearly divided into three main stages, marked by reference points or resting places that were frequently used by passers-by on their way. The three main stages, and another secondary one, that divided the road were:
It is worth highlighting the arrival of European explorers and scientists linked to the "Camino de Chasna" which is an idea-force as a European Cultural Itinerary for the aforementioned historical route.
In the first place, when Alejandro de Humboldt pointed out his account of the climb to Teide in 1799 on the road to Chasna.
Secondly, when Leopold Von Buch climbed El Teide volcano, in 1836 and exactly like his predecessor, he commented on details of elements associated with the trial, like Dornajito spring from where monteverde vegetation immediately began and after leaving the region from the ferns, the path entered the pine forest area.
Thirdly, in 1822, M. Dumont D'Urville, used to rest in some caves along the way.
Therefore, the "Camino Real de Chasna", as we have been able to comment succinctly, could be included in European cultural itineraries for the following compelling reasons: